5 Ways to Make Your Backyard an Oasis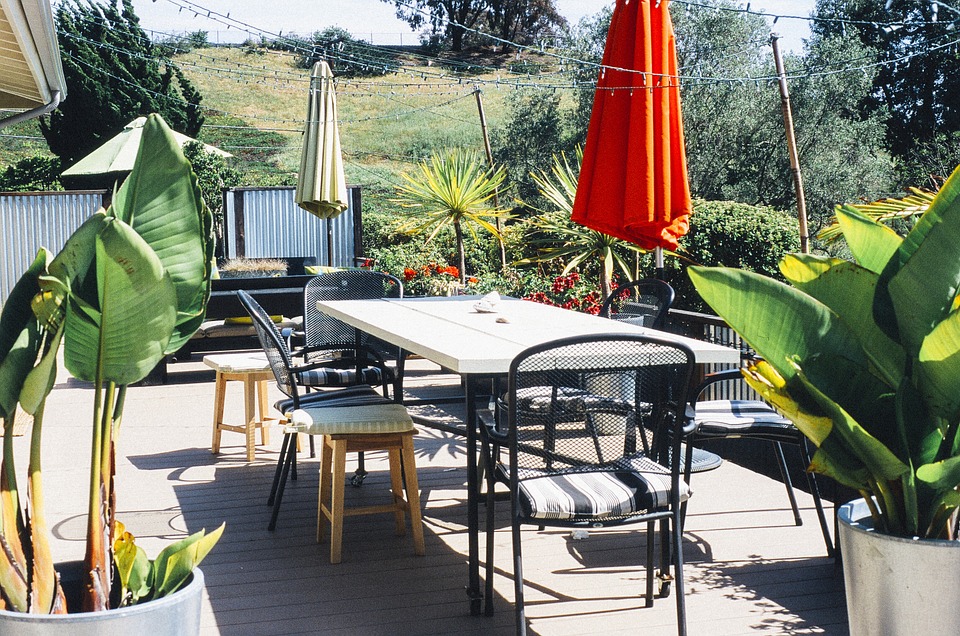 The early summer season is the perfect time to get a headstart on your backyard decor. The deck can be one of the more overlooked areas of your home, but there are plenty of ways for you to make your backyard an oasis for you to spend your weekends in true relaxation.
Here are 5 ways you can transform your backyard into an oasis.
Spruce up your deck.
Spruce up your deck in order to make your backyard more of a getaway. Try adding a table and varying seating options such as a pouf, chaise or a few traditional chairs. Then, corral your favorite pots filled with flowers and herbs around the area to complete this peaceful space.
Play with your patio design.
Sure, a patio can be your average gray concrete, but there's more you can do with this space in order to make it your own. Try different textures, like brick, or outdoor rugs to make this area a comfortable extension of your home. Of course, add a table and chairs and even boxed gardens to seal the deal on your unique patio design.
Take your kitchen outside.
Outdoor kitchens are a fun, great space to add to your backyard that's not only aesthetically pleasing, but it's functional. If you're known to grill everything from corn to your steaks this summer, why not add a kitchen outside? To do so, you could include your existing grill, then add countertops, a mini fridge and a sink for you to use easily before, during and after grilling out.
Add a garden wall.
If you don't have privacy fences or tall hedges in your backyard, then try adding a garden wall. Lattice walls and pergolas are a great way to accomplish a more private area in your yard without having to invest in fences or hedges. Add draping ivy and other landscaping to fill in empty spaces to contribute to your backyard oasis.
Step up your outdoor lighting.
Lighting not only sets the mood for your home indoors, but it's necessary to get the perfect lighting for your backyard as well. Once the sun goes down, the right lighting is key to relaxing in your yard. For your patio or deck, include candlelight, outdoor sconces or even string lights in your backyard for a more whimsical look. You can also add lighting to your garden beds and other landscaping to add contrast to your backyard after dark.